Welcome to Dyn's II-Network Getting Started Guide!
Logging Into Your Account
When you purchase II-Network you will be sent an email containing a user ID and password. Use these credentials to log-on to II-Network.
| | |
| --- | --- |
|  1. Link to https://dii.dyn.com/dii/ | |
|  2. Enter the User ID and Password from the email and click the Log In button to access II-Network. | |
If you have forgotten your password, use the instructions located here to reset your account Log In credentials.
---
Overview of II-Network
Once you Log In, you will be presented with a screen showing 2 options:  Explore Performance or View your Portfolio.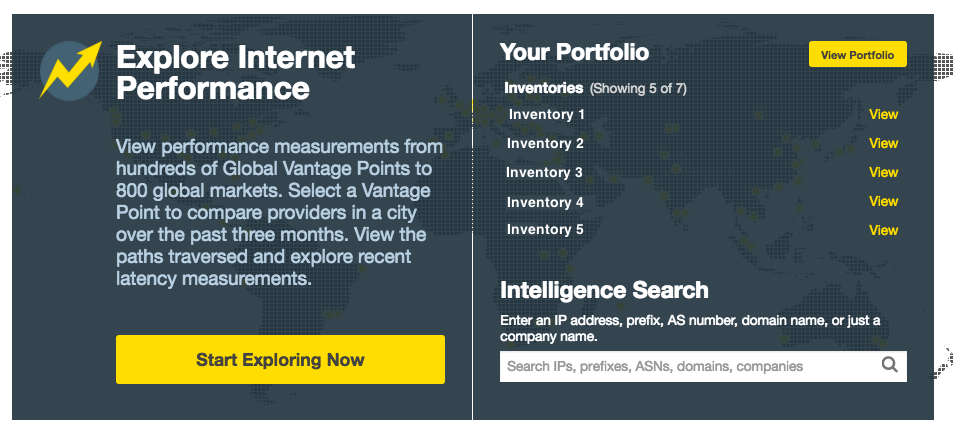 Review the help topics in Manage Your Portfolio add or remove items in the Portfolio.
---
What do you want to do?
Each of these topics relates to a specific view in the II-Network portal. Select a topic to see more information about the page and its content.
| | |
| --- | --- |
| | Add, remove, and update assets on your portfolio inventories. |
| | Your one page view of the state of your network assets. |
| | Search for IPs, Prefixes, ASNs, Domains, or a string search. |
| | Updates to II-Network with version 1.3.8 |
---