Understanding How The API Works »
Creating a new Response Pool using the API requires specific syntax depending on whether you are using REST or SOAP. Use this table to find the syntax for your command.
NOTE: Total number of records in a single Response Pool may not be more than 255.
WARNING: Dyn recommends setting an explicit fallback record entry in all Traffic Director services to ensure a query is always answered with a record. See TD Best Practices – Fallback Entry for more information on setting up a fall back entry.
REST Syntax
Click to view all REST Resources
/REST/DSFResponsePool/ POST — Create a new Response Pool.
HTTP Action — POST
URIs — https://api.dynect.net/REST/DSFResponsePool/<service_id>/
Arguments —
Click for More Info
Response —
Click for More Info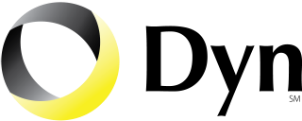 SOAP Syntax
Click to view all SOAP Commands
CreateDSFResponsePool — Creates a new Response Pool.
Arguments —
Click for More Info
Response —
Click for More Info
Example Request —
Click for More Info