Understanding How The API Works
Creating a new Dynamic DNS service instance and its dedicated user in the API requires specific syntax depending on whether you are using REST or SOAP. Use this table to find the syntax for your command.
REST Syntax
Click to view all REST Resources
/REST/DDNS/ POST — Creates a new Dynamic DNS service and its dedicated user on the zone/node indicated.
HTTP Action — POST
URIs — https://api.dynect.net/REST/DDNS/<zone>/<fqdn>/<record type>/
NOTE: <record_type> should be either A, for IPv4, or AAAA, for IPv6.
Arguments:
boolean full_setup — Required. Flag to indicate a user is specified.
string address — Required. IPv4 or IPv6 address for the service.
string user — Required. Name of the user to create, or the name of an existing update user to allow access to this service.
Response —
Click for More Info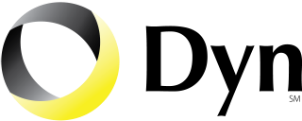 SOAP Syntax
Click to view all SOAP Commands
CreateDDNSHost — Creates a new Dynamic DNS service and (optionally) a new update user. Also creates the necessary permission entries for the update user to interact with the service.
Arguments —
Click for More Info
Response —
Click for More Info
Example Request —
Click for More Info